Minelab Equinox 800 – 600 Hand Grip Stop Support
Delivery Status:
3-5 days
---
---
Minelab Equinox 800 – 600 Hand Grip Stop Support
This device is used to make the handling of your machine comfortable to use and spreads the load more evenly stopping your hand slipping forward. This unit allows easy access with your thumb to use the controls in the normal way.
No screws for fixing it just clips together securely in place.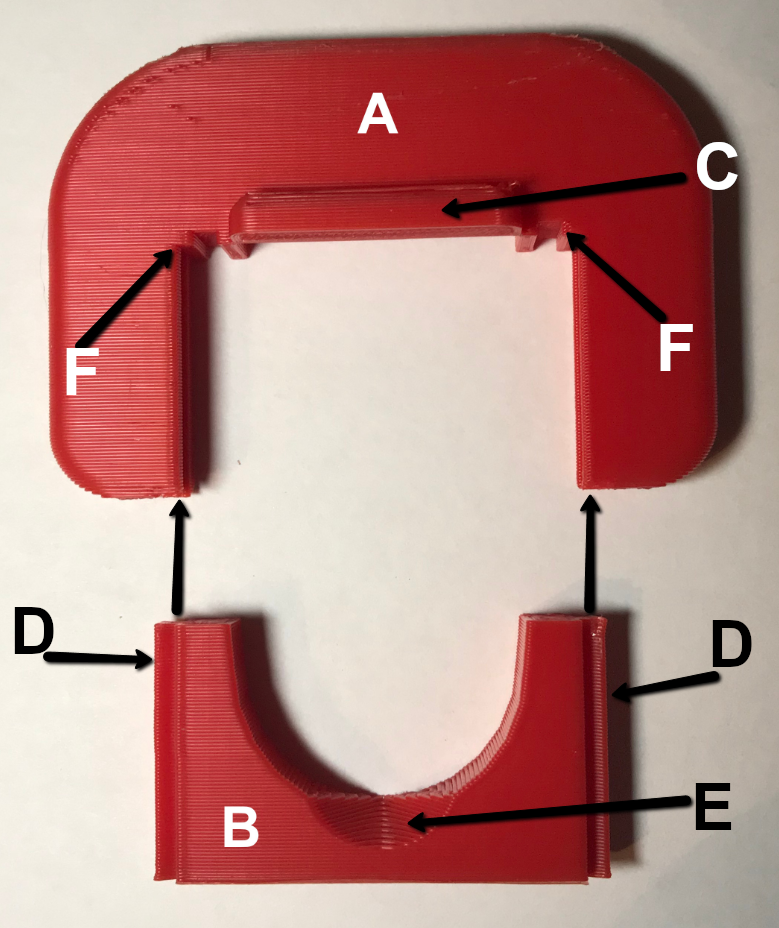 Fitting the Grip Stop
To fit place the top part (A) with the protrusion (C) facing forward over the top of the hand grip just behind the controller. Next place the part (B) underneath and align the locating slots and channels (D) making sure the recess in part (C) is facing forward (E). Press the two parts together until pushed firmly home.
If you wish to remove the unit at any time you will see two screwdriver slots where the two parts meet (F), use the screwdriver and push the blade into the slots and twist to push the parts apart. Evenly do this a bit at a time until released and removed.
Download Manual here :
Delivery Terms
| | | |
| --- | --- | --- |
| Delivery type | Delivery Times* | Courier |
| Standard UK Delivery (up to 2 kg) | 2-5 Days | Royal Mail |
| Standard delivery Parcelforce (from 2 kg) | 48h | ParcelForce |
Customer Reviews
Be the first to post a review for this product